Reliable, Cost-effective, Safe
Industrial X-Ray Services
Non-Destructive Examination Testing
Located in Corpus Christi, Texas, Basin Industrial X-ray is a leading non-destructive examination inspection company serving Texas and surrounding areas.  Basin has the capability to provide quality NDE and inspection personnel for any size project. We understand that when choosing an NDE inspection company for their projects, our clients demand a contractor who's core values are safe services, dependability, quality, and cost efficiency. This has been a cornerstone of Basin since inception in 1977.
Basin's main focus is that the project will be completed accurately, safely, and with quality service.  Our management team will work with you to customize your inspection needs according to your requirements and budget.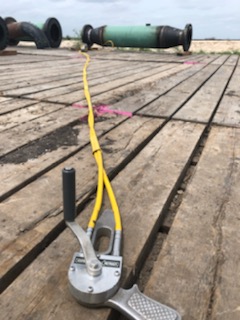 Basin Industrial X-Ray is fully committed to safety and quality while providing dependable non-destructive examination  services to its valued customers. This commitment is the basic philosophy of our entire organization and is reflected in the standards and corporate policies that continually promote performance excellence in all phases of our operation.
We regard safety as a fundamental value of the organization and, without exception, is the responsibility of every employee at all levels. The safety of our employees, the public, and the environment is paramount, therefore, safety takes precedence over expediency and short cuts. Every employee must report to work ready to safely perform all job assignments and each employee is empowered to take immediate action to eliminate unsafe conditions in the workplace.